Veterinarian Discusses Flea And Tick Treatment In Durham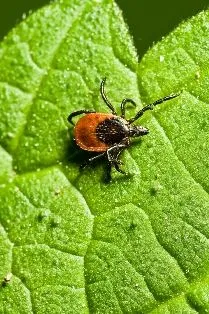 Fleas and ticks are annoying and they can carry disease. While tick season runs from about March through November and fleas appear most often from August to November, these parasites can appear in Durham all year long.
There are more than 2,000 species of fleas in the world, according to PetMD, with more than 300 living in North America. Purdue University says there are 899 species of ticks worldwide with more than 90 in the continental United States. It only takes one type of flea or tick infestation, however, to cause misery to you and your pet.
Fleabites are itchy and sometimes painful. Scratching and chewing can be extremely irritating to the skin. Some dogs and cats develop allergies to flea saliva, which leads to flea bite dermatitis, scabbing on your pet's head, face, or neck, or at the base of the tail. Fleas also carry tapeworms that can live in your pet's intestines. Ticks can spread diseases, such as Lyme disease, Rocky Mountain Spotted Fever, Ehrlichia, with symptoms like fever, anemia, paralysis, lameness, and other problems.
Call (919) 490-2000 today!
Vet Describes Flea and Tick Treatments
There are a number of flea and tick treatments available. Some work by killing ticks and fleas already living on your pet, and a few kill their eggs through use of an insect growth regulator. Our vet can help you decide which is right for your animal companion.
Topical products like Frontline Tritak, Frontline Plus, Advantage/k9 Advantix, and Revolution are applied to a small area of your pet's back. These "spot on" chemicals spread over your dog or cat's body and settle into the oil glands, which release the active ingredients over several weeks. Frontline (dogs and cats), protects against fleas and ticks; k9 Advantix (dogs only) protects against fleas, mosquitoes and ticks. Advantage (dogs and cats) protects against fleas; Advantage Multi and Revolution are both topical options for dogs and cats that prevent fleas, heartworms, and intestinal parasites.
Oral medications are some of the most effective flea medications currently available. Nexgard kills fleas and ticks, while Trifexis prevents fleas, heartworms, roundworms, hookworms and whipworms. Bravecto also prevents fleas and ticks, and is given only once every 3 months. For cats the only oral option currently available is Comfortis, which is a flea-only preventative.
Flea and tick shampoos only get rid of adult pests already living on your pet – they do not prevent fleas and ticks from returning, but can be useful to help knock down an existing flea problem.
While most collars are completely ineffective, the new Seresto collars offer 8 months of flea and tick prevention for dogs and cats.
Durham veterinarian provides flea and tick treatments
Our Durham veterinarian performs safe and effective flea and tick treatments that protect your four-legged friend from parasites. Depending on your pet's health and lifestyle, our vet may recommend one or more flea and tick treatments.
Protect your pet with flea and tick treatment. We are conveniently located at 5016 Durham-Chapel Hill Blvd. in Durham, NC. Make your appointment with our vet at New Hope Animal Hospital by calling (919) 490-2000.