Mental Stimulation for Dogs at New Hope Animal Hospital
At New Hope Animal Hospital in Durham, we are proud to offer professional veterinarian services with years of experience in animal care. Since being founded in 2003, we have been committed to providing excellence in veterinary services including wellness checkups, vaccinations, pet exams, animal surgery, senior pet care, emergency services, animal dentistry, and more to patients in Durham and the surrounding areas. Along with our health care services, we also provide consultations on the mental health of your pets. It is often a neglected aspect of the overall health and well-being of your pet. For dogs, it is extremely important to have mental stimulation exercises and activities.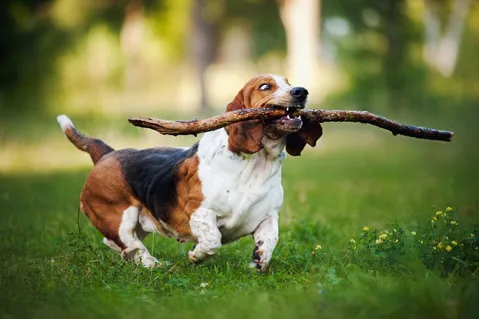 Mental Stimulation for Dogs
You may have heard the phrase, "A mentally stimulated dog is a happy dog," before. Mental stimulation can decrease the chances of depression or lack of energy in a dog. It can also help cure other mental conditions. One of the challenges with mentally stimulating dogs is that they often surpass the energy of their owners. For most pet owners, it can be difficult to play or engage consistently with their dogs. This can lead to the dog being frustrated, lethargic, or depressed.
Keep in mind that even a little exercise goes a long way. 5 to 15 minutes of outdoor time with your dog can go a long way in helping him or her engage in mental stimulation. It is also a good idea to end these sessions with a treat, signaling to your dog that he or she just finished a positive activity. You can further stimulate the mind of the dog by adding more complexity to whatever games you two play.
Don't limit your dog to just one type of activity. Our office can inform you about all the different options you have for mentally stimulating your dog. If you are unable to provide certain aspects of mental stimulation, our team will inform you about all other ways you can keep your pet healthy and happy. We can provide you with puzzle toys to mentally stimulate your dog in the comfort of your own home. We can assess your dog to find the stimulation that is right for him or her.
Book an Appointment with Our Team
Our experienced team can assist you in mentally stimulating your dog. We are committed to providing pets with the quality care they need. You can book an appointment with us through our website, or you can give us a call to see how we can help. Contact us today to see how we can assist your pet's health care.