About New Hope Animal Hospital in Durham, NC
Veterinarians Providing Experienced Care in Chapel Hill and Durham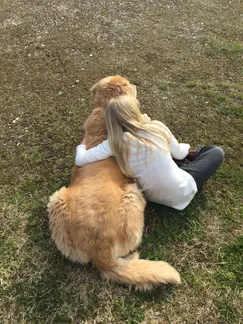 The New Hope Animal Hospital warmly welcomes all our Durham and Chapel Hill community members. Every day, your pets bring love, joy and affection into your life and we know that's important to you. As a full service veterinary clinic, we love caring for your animals in the same devoted way we care for our own.
Each day, we dedicate ourselves to being your first choice in a veterinary hospital through great service, one-on-one attention and a passion for the well-being of pets and owners.

In 2003, the New Hope Animal Hospital opened with the simple goal of being your community animal clinic with experienced veterinarians and a well-trained support staff. Whether you are looking for something as technically complex as animal surgery or something more routine such as vaccinations, annual health checks, animal dentistry, our veterinary hospital delivers superior value. Our team is constantly striving to keep The New Hope Animal Hospital your preferred veterinary clinic with new technologies, the latest in animal science and good old-fashioned caring.
---
Our Animal Clinic is a One-Stop Shop for Pets and Owners



Dr. Windram with his two children
It all starts with great veterinarians. Led by Dr. Soren Windram, our staff loyally supports pet-lovers in the Durham community throughout their ownership experience. Together, our veterinarians and our staff are here to serve as your one-stop shop for everything you need in a veterinary hospital.
Our animal clinic team knows animals from cows to birds and we want to share that knowledge with you. That includes tips for: finding the right pet for your family, animal training and everyday care and feeding, first aid for pets and knowing when to take pets to a veterinary clinic and understanding and caring for chronic pet illnesses and conditions.
At New Hope Animal Hospital, we take pride in our compassionate veterinary clinic staff members. Get complete peace of mind that your pet is getting the right care feeding, activity and love by more than capable hands and compassionate hearts while you travel. We are here seven days a week (even when the office is officially "closed") to care for our patients and temporary residents.
Call us at 919-317-6091 today to speak to our staff and to schedule a visit.